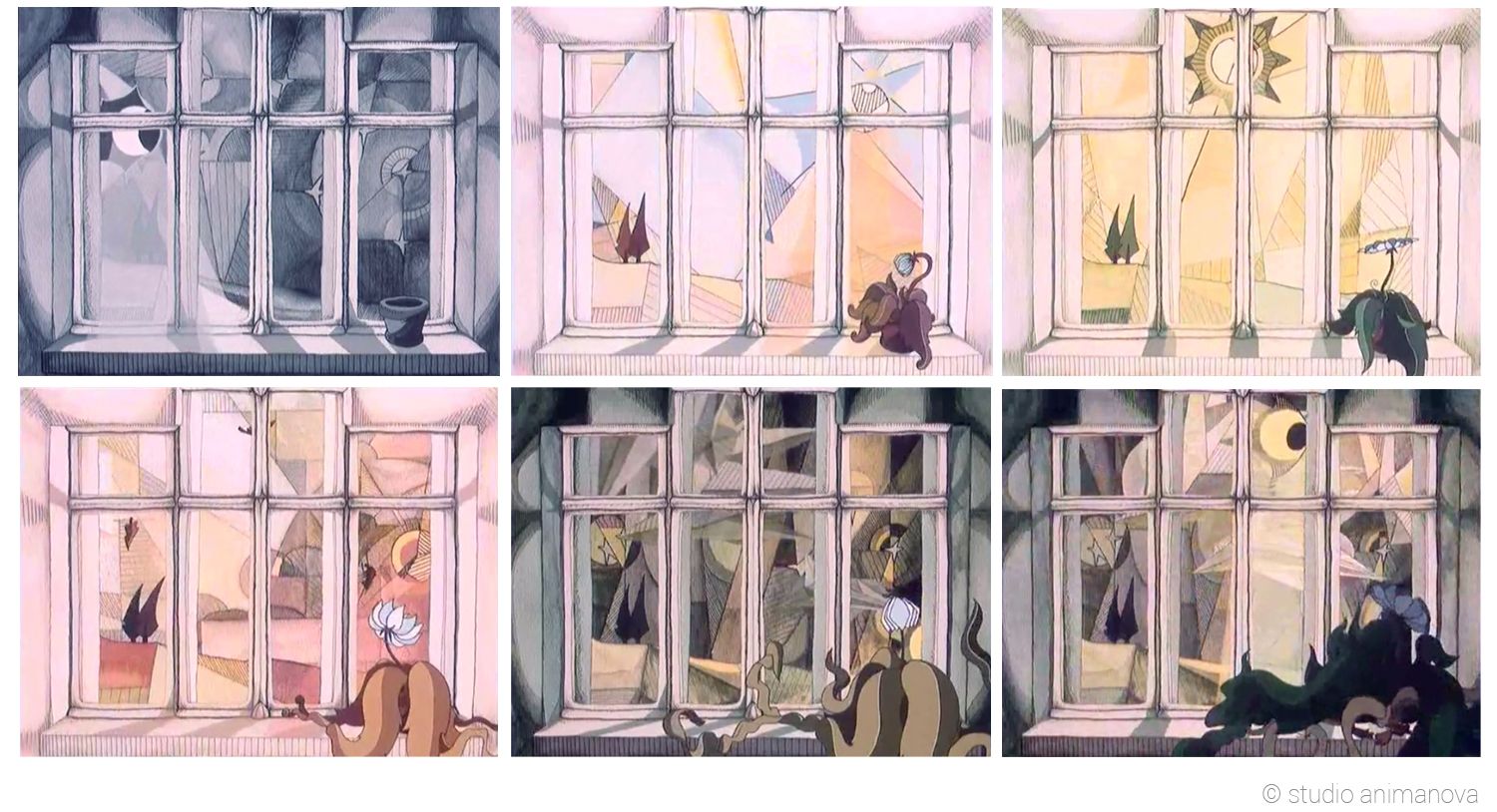 Stills aus today // Animation, 2002
today
Animationsfilm // 2002
Ein Film von Christoph J Kellner nach der Komposition 'in a cycle mood' von Wolfram Kellner.
Stetes Werden und Vergehen, Geburt und Tod sind Anfang und Ende in einem natürlichen Lebensraum. 
In einer Synthese aus Bild und Musik dreht sich in dieser Animation das Schicksalsrad. today symbolisiert unbewusste Muster, persönliche Entscheidungen und die Auswirkung unseres Handelns.
"Your film 'today' seemed to me very good when I saw it at the Cordoba Animation Festival."
Giannalberto Bendazzi, Film Critic & Author of "Cartoons: One Hundred Years of Cinema Animation", by email
today und lief weltweit auf über 60 Festivals  erhielt 2003 den PLATINUM AWARD, beim WorldFest Houston, USA.
45. Intl. Festival für Dokumentar- und Animationsfilm, Leipzig
7th PIFF 2002, International Film Festival, Pusan / Korea
FIPA – "16eme Festival international de programmes audiovisuels", Biarritz / France
27th Intl. Film Festival, Hongkong / China
43rd Intl. Film Festival For Children And Youth, Zlín / Czech Republic
21. Filmfest München 2003, München
54th Intl. Short Film Festival of Montecatini / Italy
The Golden Elephant, 13th International Children's Film Festival, Hyderabad / India
Internationaler Comic-Salon 2004, Erlangen
SICAF & ANIMASIA, Seoul International Cartoon & Animation Festival, Seoul / Korea
10th International Animation Festival Hiroshima / Japan
19th Intl. Festival of Film & Video for Children & Young Adults, Isfahan / Iran
High Falls Film Festival, Rochester / N.Y. / USA
The UN Mediterranean Environmental Award 2006, Antalya / Turkey